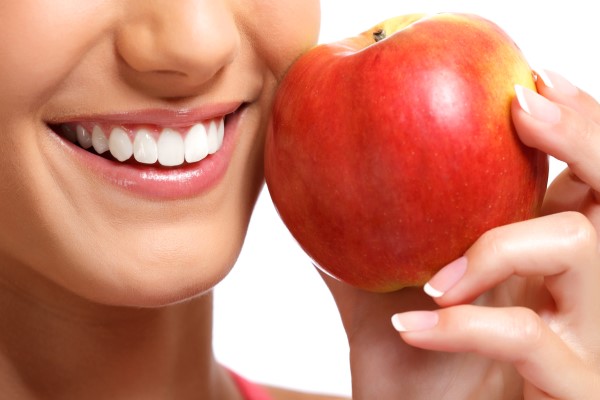 Two main goals of full mouth reconstruction are to replace missing teeth and restore the health and appearance of damaged teeth. While many patients may realize they could benefit from dental treatment, some are too concerned that the process is invasive or expensive, which, unfortunately, leads many not to seek treatment.
Things to know about full mouth reconstruction
Full mouth reconstruction is ideal for any patient who needs an extensive treatment plan and wants the most convenient and cost-effective way of receiving all of the dental care they need. The following are four important things to know about full mouth reconstruction before you begin the treatment process.
Full mouth reconstruction gives you a natural-looking smile
One main reason patients seek full mouth reconstruction is to improve the appearance of their smile. Significant teeth damage, teeth loss and periodontal concerns such as gum recession and bone loss can hinder the appearance of your smile. If this occurs, dentists can offer a range of treatment options that have cosmetic benefits, including:
Teeth whitening
Dental veneers
Dental crowns
Gum grafting
Dental implants
Complete dentures
Each treatment plan is tailored to meet the patient's specific needs and preferences. At the beginning of full mouth reconstruction, the patient receives a detailed treatment plan, outlining each step of the process.
You can replace a single tooth, section of teeth or an entire row
Teeth replacement is often a major component of the full mouth reconstruction process. There are several treatment options available to patients who are seeking teeth replacement, including:
Implant crowns
Implant bridges
Implant dentures
Fixed bridges
Traditional dentures
The best method of teeth replacement depends on the number of teeth that need replacement and the preference of the patient. The dentist can go over the pros and cons of each teeth replacement treatment option.
A treatment plan is established before treatment begins
Full mouth reconstruction takes place in steps. As discussed, it is designed for patients who have more than one oral health or cosmetic concern. Dentists typically address oral health concerns first and then move into more cosmetic procedures. Nevertheless, a detailed plan for each step and procedure is established at the very beginning. This gives the patient peace of mind as they know the cost, what to expect and have an idea of what the timeline will look like.
Anyone with damaged or missing teeth should consider treatment
Two major components of full mouth reconstruction are teeth replacement and teeth restoration. There are many treatment options available when dealing with damaged and missing teeth, and the dentist can describe all available options and help the patient decide on which option is the most appropriate according to their needs and preferences.
Contact our dental team for more information
Here at our dental practice, our goal is to help patients achieve ideal oral health and improve their confidence in their smile. We offer full mouth reconstruction, during which we can put together a treatment plan that addresses all of your oral health, functional and aesthetic concerns.
Request an appointment here: https://dentisthouston4smile.com or call Smile Designers at (281) 947-0551 for an appointment in our Houston office.
Check out what others are saying about our dental services on Yelp: Full Mouth Reconstruction in Houston, TX.
---
Related Posts
January 1, 2021
Learn more about cosmetic dentistry now, as many cosmetic services not only improve one's smile but they also improve the ability of one's teeth to function better. According to the American Academy of cosmetic dentistry, …