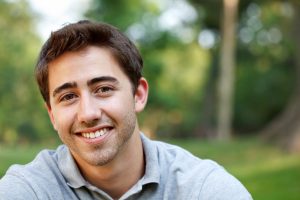 We understand that dental anxiety is incredibly common. Both children and adults can suffer from dental anxiety due to a perception of what dental care may be like. However, as a Houston sedation dentist we also understand that dental anxiety can frequently be overcome with just a little bit of assistance. That is why we offer our Houston, TX patients with tools that can help with stress management so that they feel better coming to our office and maintain an overall sense of well-being while they are here. If you would like to experience how much better dentistry can be, we recommend that you call (281) 947-0551 and schedule an appointment with our dental office.
A Houston Sedation Dentist Can Help with Stress Management
We invite you to visit our 77089 sedation dentist office prior to having your dental work done. Part of stress management involves discussing what the procedure will be like in detail so that you can learn what to expect and feel prepared for it mentally and emotionally. Secondly, we will help to identify the type of sedation that is going to work best for you based on the procedure being performed and the overall concerns that you have. By spending the time to discuss these issues ahead of time we can ensure that your procedure will go smoothly and that you will feel positive about your experience.
Types of Sedation
There are several types of sedation that are available in dentistry and there is no one-size-fits-all solution. At Smile Designers we have found that many of our patients only need to take a pill prior to the procedure beginning. This pill helps you to relax and feel calm while remaining completely awake and in control. However, other patients tend to prefer sleep dentistry. This is a type of sedation where you are put to sleep so that you are unaware of what is happening. It's ideal for a procedure is going to take longer or is more intensive like dental implants. This is something that we can offer in our Houston dental office.
To find out which types of sedation would work best for you and your particular situation, call our office. At Smile Designers, we can help you to overcome your dental anxiety by providing you with stress management tools and sedation that will help to maintain your sense of well-being and calm regardless of the type of dental work being performed. To get started call (281) 947-0551 today.
---
Related Posts
March 1, 2017
For many, a sedation dentist allows people to overcome their fears of visiting the dentist and get the dental help they need. We know that dental anxiety, which is what an unnatural fear of dentists …
---