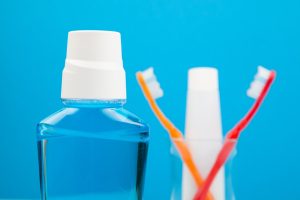 Impacted wisdom teeth can be incredibly painful. In fact, they may just need you to call for an emergency dentist appointment with our Houston, Texas dental office. At Smile Designers we want you to know that regardless of the type of wisdom teeth extraction you require, we have the tools and capabilities necessary to ensure that the procedure is performed quickly, efficiently, and in a way that is as comfortable as possible. As a sedation dentist we can make that promise because we have the solutions necessary to provide you with pain relief and to do so quickly. If your wisdom tooth is causing you to feel discomfort call (281) 947-0551 immediately so that we can help you to feel better without delay.
Why You Get Impacted Wisdom Teeth
Many of our patients want to know why they would need wisdom teeth extractions and why they would get an impacted wisdom tooth in the first place. Typically this is because there's not enough room for your third set of molars to grow in correctly. As a result, your teeth grow in sideways or impacted very often with only a portion of them breaking through the surface. This can cause incredible discomfort and the need for oral surgery.
How We Remove Impacted Wisdom Teeth
At Smile Designers, we can perform a wisdom tooth extraction through oral surgery. If your wisdom teeth grow in correctly, they can be extracted like any tooth would. However, an impacted wisdom tooth requires oral surgery since a portion of it will be covered with gum tissue and even bone.
Why You Should Visit a Houston Sedation Dentist
If you need a wisdom tooth extraction or oral surgery you are going to want to visit a Houston, TX sedation dentist. This procedure will be uncomfortable if you do not have the proper anesthesia. Depending on the extent of the procedure and what dental anxiety you may have, we can even put you to sleep. This way, you can feel relaxed and calm regardless of whether you are having oral surgery or not. This is a solution we can offer as a 77089 sedation dentist that may not be available somewhere else. To get started call (281) 947-0551 and schedule an appointment with our Houston dental office.
---
Related Posts
June 23, 2016
If you are scheduled for a wisdom teeth removal from Smile Designers, you are about to join the millions of teens and adults who have already done so. This is a common procedure, typically completed …
---