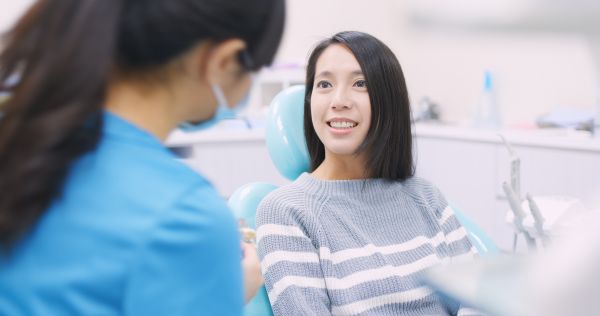 Needing to get a root canal but heard that they can fail? Yes, it is true that root canal therapy can fail. While this may be a little disheartening for you to hear, understand that the failure rate of root canals is very low. If you currently have a tooth that is in need of treatment, then it could be lost forever. So the more you learn about the root canal process, the more confident you should feel about having the procedure performed.
It is always ideal to save a tooth rather than lose it. This is because good oral health depends on having a full set of teeth.
Information about failed root canals
Signs that a root canal has failed
When a successful root canal is performed, it will take a dental patient about three to four days to recover. The area will remain sensitive over the next seven to ten days or so. When a root canal fails, instead of the area improving over the next few days after treatment has been performed, it will remain painful or even get worse.
Common signs that a root canal has failed:
Swelling that will not subside after a couple of days
A tenderness that will not go away after three to four days
Experiencing pain when biting down or chewing soft foods
Seeing a small white bump or a blister near the area
The tooth feels loose or looser
Why would root canal therapy fail?
Root canals fail when all of the bacteria is not removed during the actual root canal or reenters the tooth after the root canal has been performed.
Common reasons for root canal failure:
The removal of all bacteria inside the damaged tooth was not properly removed
The dental filling fell out, which means the tooth is no longer protected
The dental crown was not fitted correctly
The tooth is now cracked or has further cracked, which means it is no longer protected
In time, a root canal can fail when the patient does not provide themselves with the proper oral care, which creates more dental decay
Retreatment options
When a root canal fails, there are retreatment options available. In order for a dentist to determine which treatment a dental patient will need, they will need to fully evaluate the situation.
The most common retreatment option includes redoing the root canal. Another option includes performing a more in-depth root canal procedure, which involves a dentist performing a minimally invasive surgical procedure that can give them access to the root canal through the gums. The last option is to extract the tooth from the mouth and is considered to be the last resort.
Have any questions we can answer for you?
If you are currently in need of a root canal, it is necessary for you to understand all the benefits as well as the drawbacks. While the failure rate of root canals is very low, there is always a possibility. If you have concerns about having a root canal, what we suggest is for you to find a dentist who you feel completely confident in providing you with this dental procedure. You can do this is by asking friends and family who have had a root canal performed for their opinion or by looking at a dentist's reviews.
Know that our dentists have many years of performing successful root canals, so we invite you to make a consultation appointment so you can ask any questions you may have about the procedure.
Request an appointment here: https://dentisthouston4smile.com or call Smile Designers at (281) 947-0551 for an appointment in our Houston office.
Check out what others are saying about our services on Yelp: Read our Yelp reviews.
---
Related Posts
September 7, 2023
Considering Invisalign® for teeth straightening needs? With the help of a general dentist, anyone needing to have crooked or crowded teeth corrected can undergo Invisalign® treatment. This method of teeth straightening is one that …