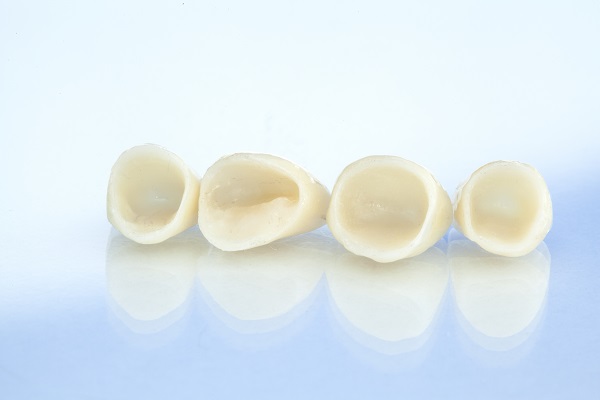 Learn more about cosmetic dentistry now, as many cosmetic services not only improve one's smile but they also improve the ability of one's teeth to function better. According to the American Academy of cosmetic dentistry, cosmetic dentistry is a practice that aims to create positive changes in your teeth and smile. Ready to learn more?
About dental crowns
Understanding that crowns are also used in cosmetic dentistry, and not just to improve the function of one's teeth, is important. This makes using crowns purely for cosmetic reasons something many dental patients are choosing, especially those who are undergoing the process of making over their smile. Two of the more common benefits of crowns one can expect to experience include making a damaged tooth look better and covering a dental implant.
3 Cosmetic benefits of dental crowns
The list below includes some of the more popular reasons why people are choosing dental crowns in order to address certain dental problems. The fact that dental crowns are custom-made for every patient means that crowns not only help save teeth, but they are also made to be aesthetically pleasing.
1. Prevent a damaged tooth from being lost
Placing a dental crown on a damaged tooth helps give the tooth back its strength, helping to prevent eventual tooth loss. There are many different types of tooth damage that would benefit from crown placement, including decaying teeth, fractured teeth, cracked teeth and broken teeth. Fixing damaged teeth using dental crowns is one of the more common restoration options used, as crowns make damaged teeth look more appealing.
2. To address missing teeth problems
When someone is missing one or more of their teeth, they often look into their tooth replacement options quickly so they can feel confident in the way they look when they smile. Replacing teeth is not only important for cosmetic reasons, but it is also important for dental health reasons. Crowns are a great cosmetic option when replacing teeth using dental implants, as well as when choosing dental bridges as one's tooth replacement option.
3. To improve the shape of a tooth
Dental crowns can also be used purely for cosmetic reasons. Crowns are often used only for cosmetic reasons when someone is not happy with the size, shape or even the color of their teeth. The process of undergoing dental crown placement in order to improve the shape of a tooth requires a dental professional to custom make every crown, allowing patients the benefit of having a more uniform looking smile.
General dentists offer crown placement
Dental patients who choose the cosmetic dentistry route do so because they want to improve the way they look when they smile. There are multiple benefits to choosing dental crowns as they are very versatile and can be used to improve many different dental cosmetic problems. Many patients are choosing to have a general dentist perform their cosmetic improvements, with crowns being one of the more popular cosmetic improvement options.
Are you considering cosmetic dentistry in the Houston area? Get more information at https://dentisthouston4smile.com.
Check out what others are saying about our dental services on Yelp: Cosmetic Dentistry in Houston, TX.
---
Related Posts
July 5, 2022
Chipped teeth are not only cosmetic concerns; they can be painful too, and cosmetic dentists know that. If you're looking for cosmetic dental treatment options to fix a chipped tooth, then …